Enhance and restore the appearance of facial contours, soften facial wrinkles and creases, diminish scar tissue and plump up thinning lips with dermal fillers. These simple injections provide volume and fullness to the face, boosting signs of youthful vitality and slowing the signs of visual ageing.
Book Your Free Consultation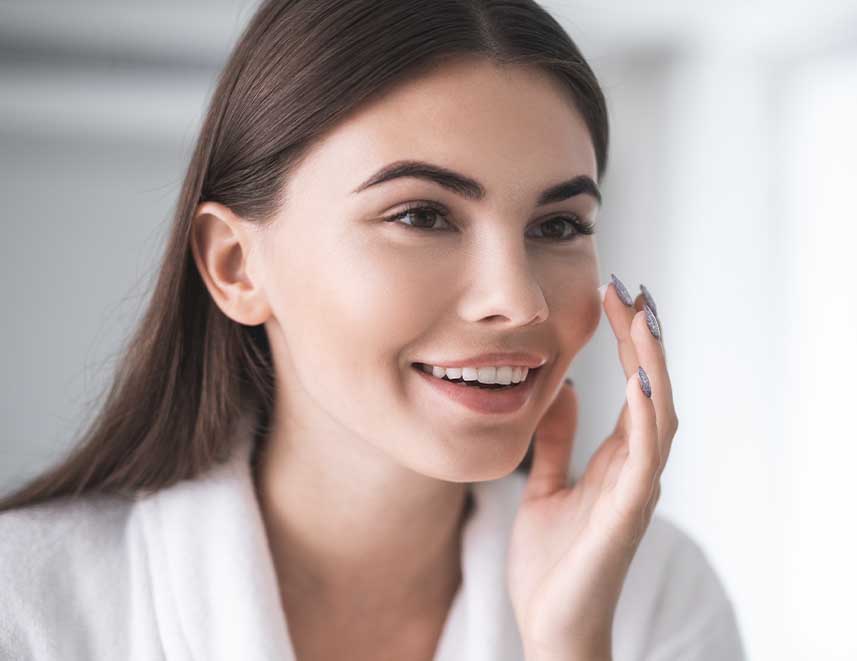 Dermal Filler Treatment
1.

Before Your Consultation

At our initial meeting, we'll also use ultrasound technology to perform vascular mapping. This helps us find your blood vessels, and determine the safest injection sites. We want to ensure that you get a first class standard of care.
Discuss your goals, expectations, and medical history
Assess your needs and suitability
Explain how the procedure works, the risks, and the benefits
Provide detailed instructions on how to prepare for the treatment
First vascular mapping session
2.

Treatment

During the treatment, Dr Saba Raja will inject the dermal fillers into the skin to add volume and smooth out wrinkles.
Patient skin assessment
Second vascular mapping
Topical numbing cream application
Injections of premium Juvederm fillers administered
Results inspected
3.

Aftercare

After undergoing a dermal filler treatment, it is essential to follow the aftercare instructions provided by Dr Raja.
Apply ice packs to the treated area to reduce swelling
Avoid strenuous physical activities and sun exposure
Avoid touching or rubbing the treated area
Avoid alcohol or blood-thinning medications
Guidance given in avoiding some skincare products
Dr Saba Raja
Dr. Saba Raja is a proficient healthcare practitioner with several years of expertise in the field of facial aesthetics, particularly in administering Dermal Fillers.
About Dr Saba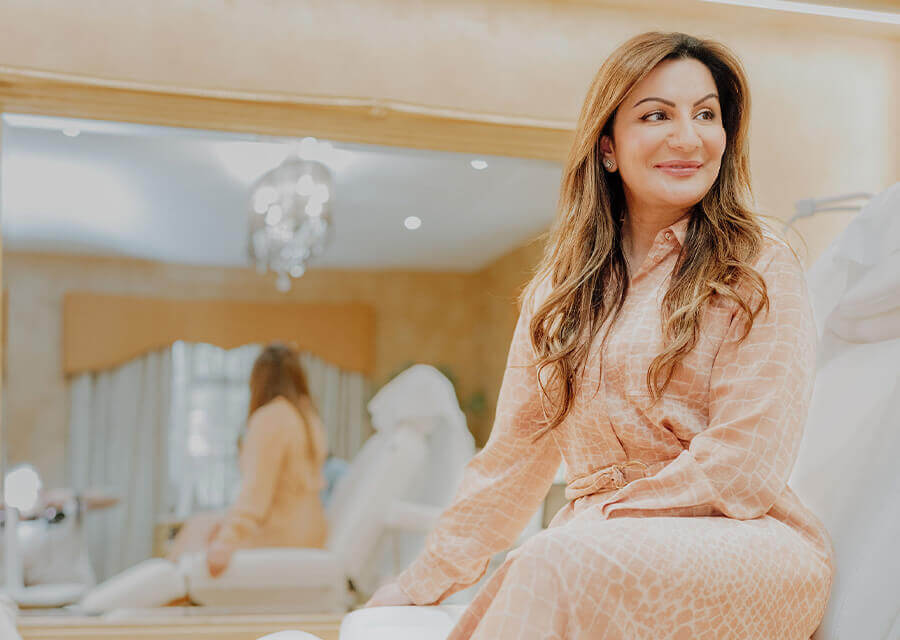 Your Questions
Dr Saba Raja will be able to determine the best treatment to help you achieve your beauty goals, when you have your consultation. If you're looking to remove wrinkles on the mid and lower face, add skin volume, or tighten and lift ageing skin, dermal fillers could well be the right treatment for you.
Yes, this treatment is very safe. It has been approved by the FDA for many years. Plus, dermal fillers contain hyaluronic acid, which is a substance that occurs naturally in the body. We use only premium Juvederm products. Plus Dr Saba Raja performs vascular mapping with an ultrasound to assess where the blood vessels are on the face. This makes her process even safer, as she can reduce the risk of vascular occlusions. This is a brand new field in aesthetics. Few clinics have this technology here in Norwich.
You should be able to see the initial effects of your treatment immediately afterwards. Your skin should look plumper, and lifted. The concerns you were having treated, such as dark circles under the eyes, facial wrinkles, or sagging skin, should look a lot better.
You'll need just one session to achieve the cosmetic goals you will have discussed with Dr Saba Raja during your consultation. The results will last for approximately 9-12 months, and then you'll be invited back for a top-up treatment.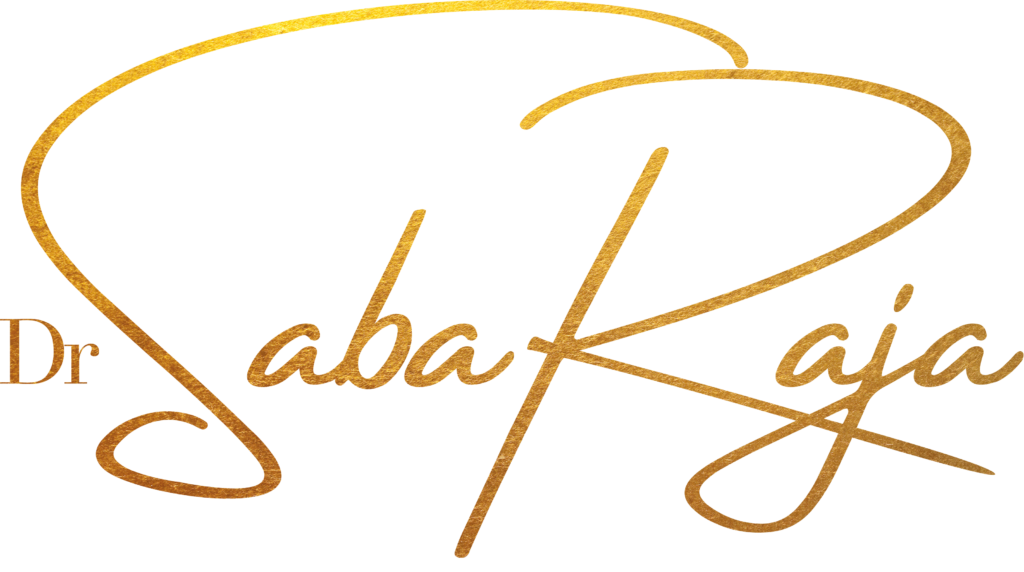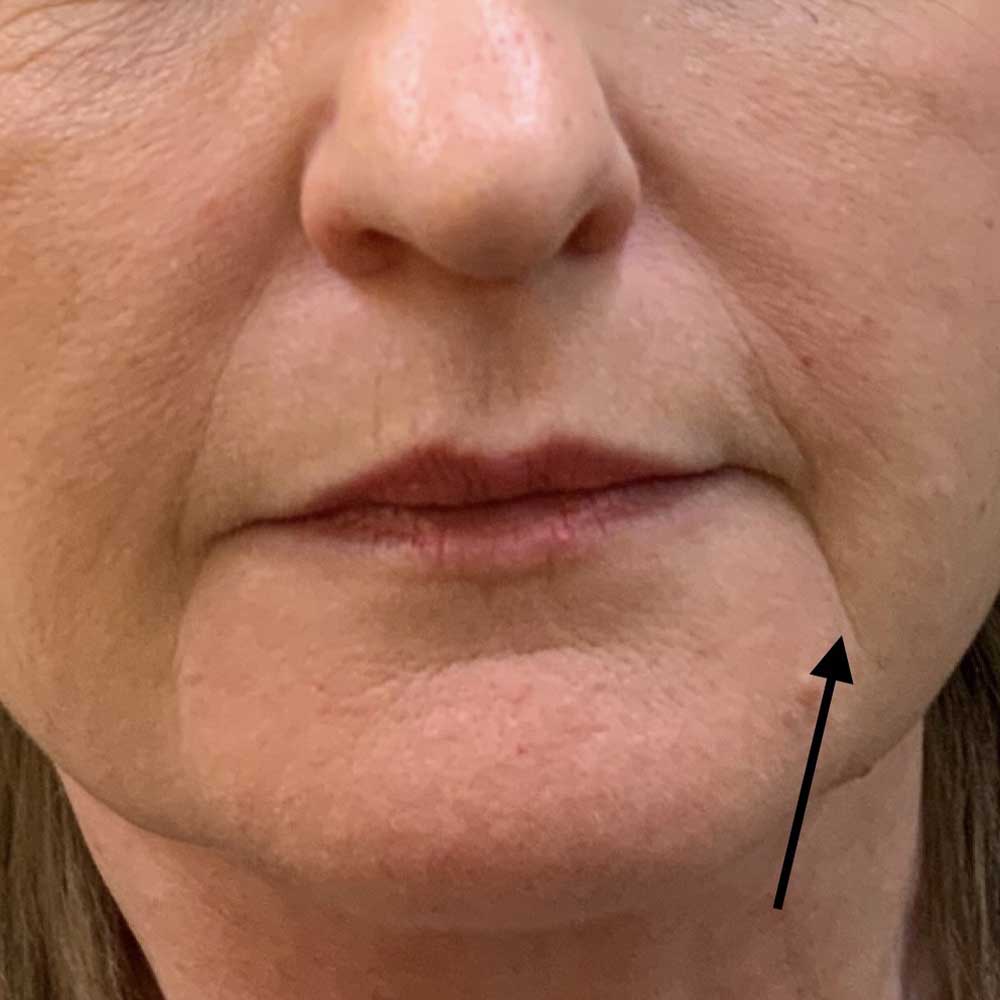 Before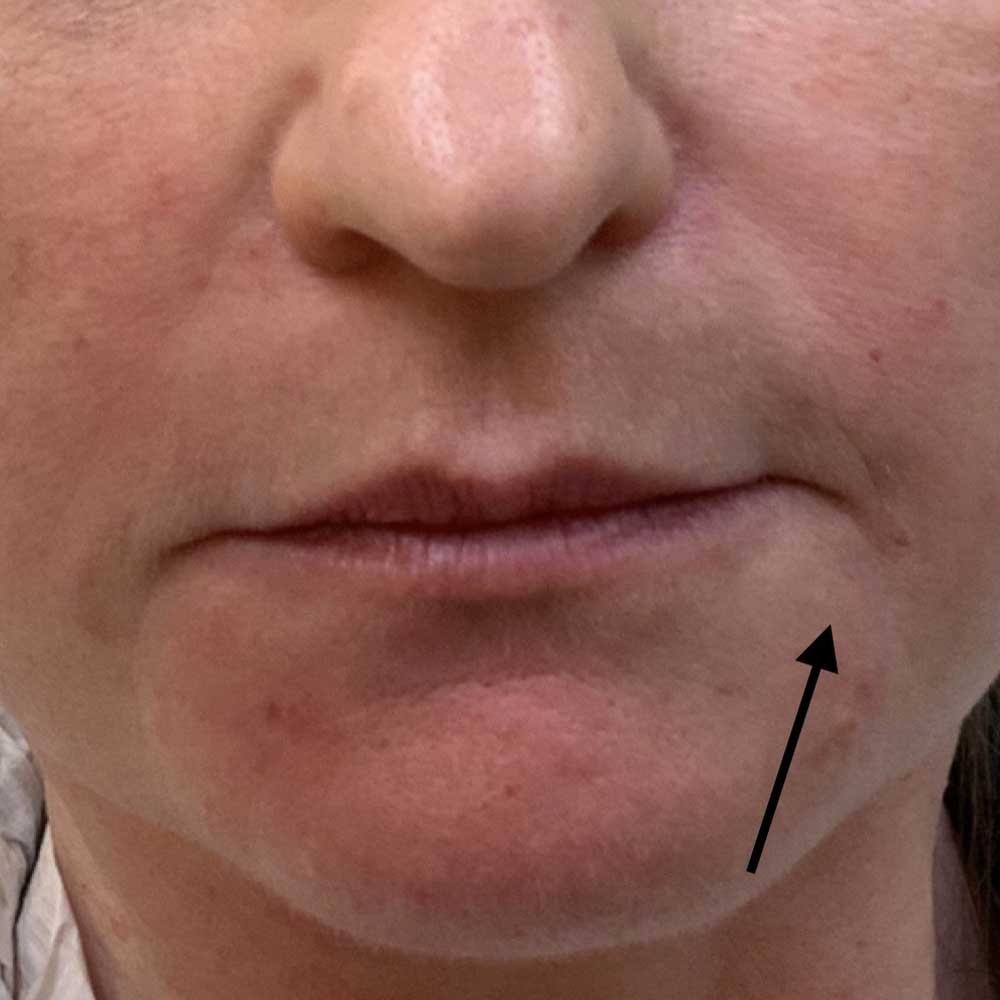 After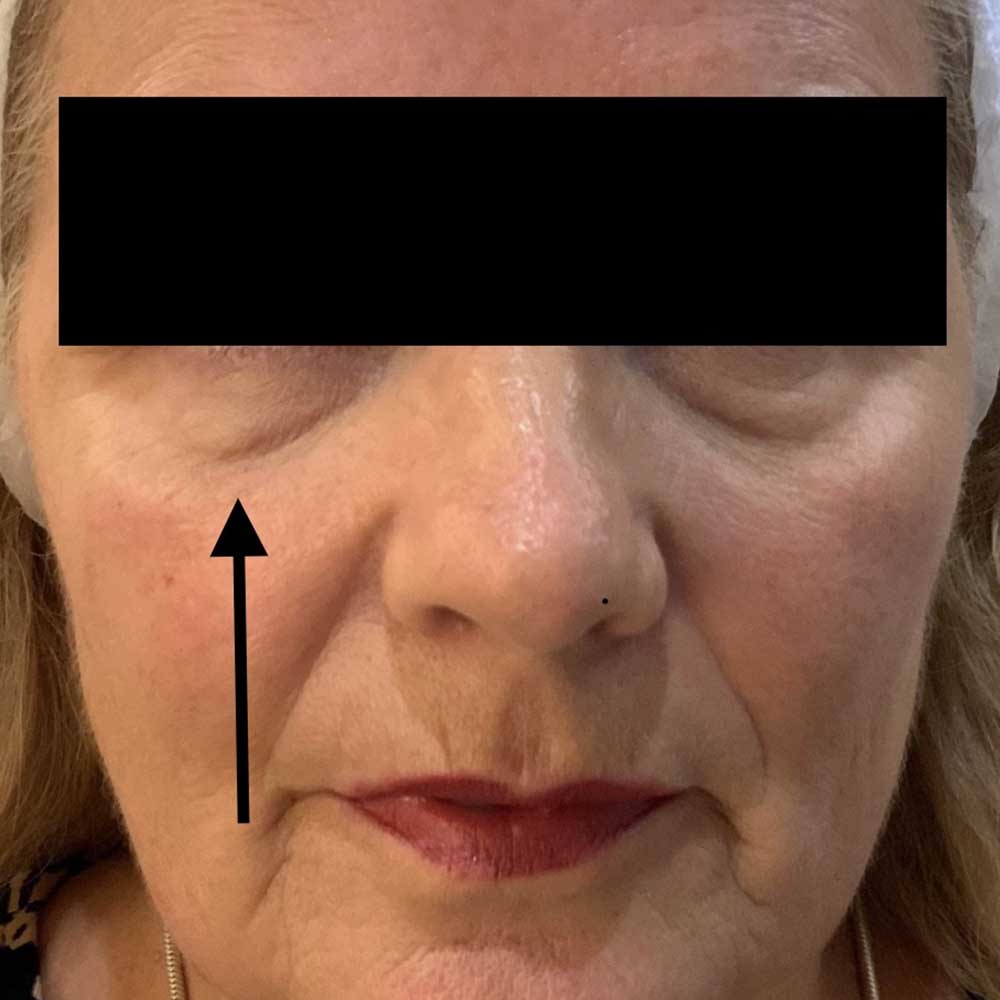 Before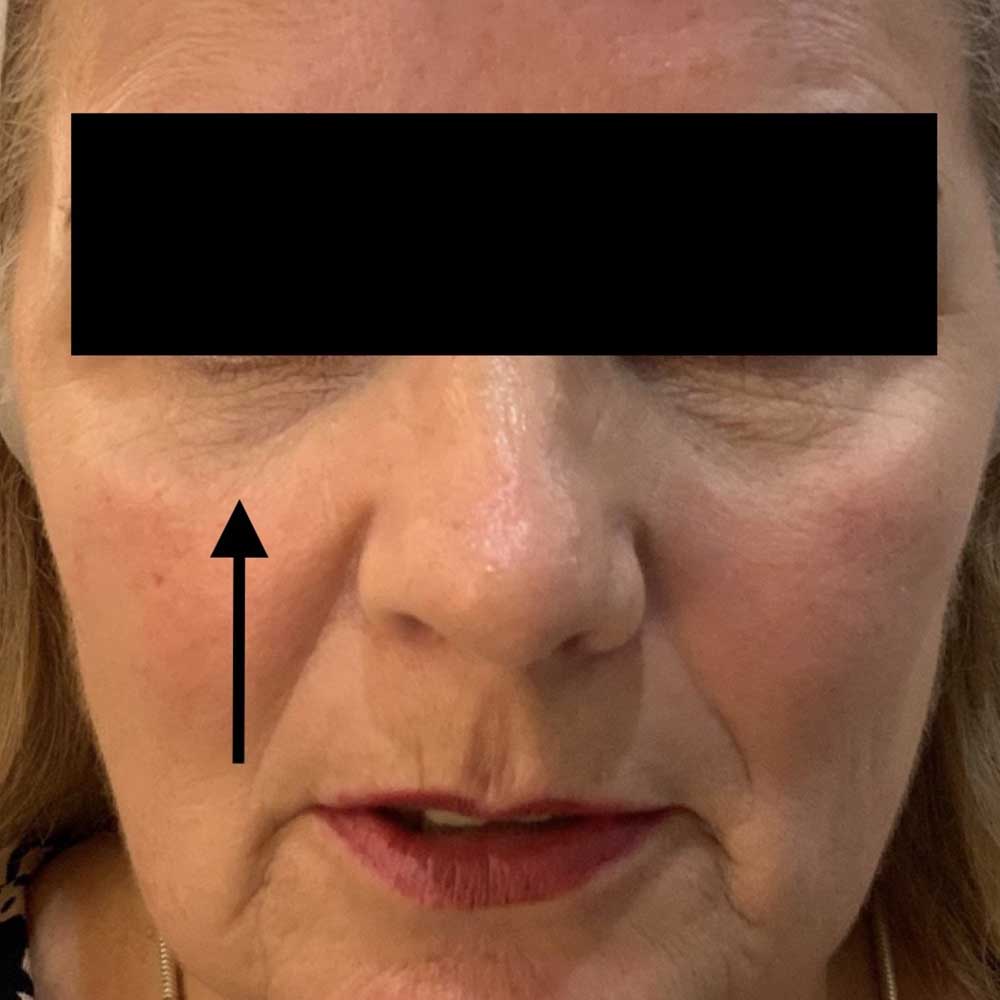 After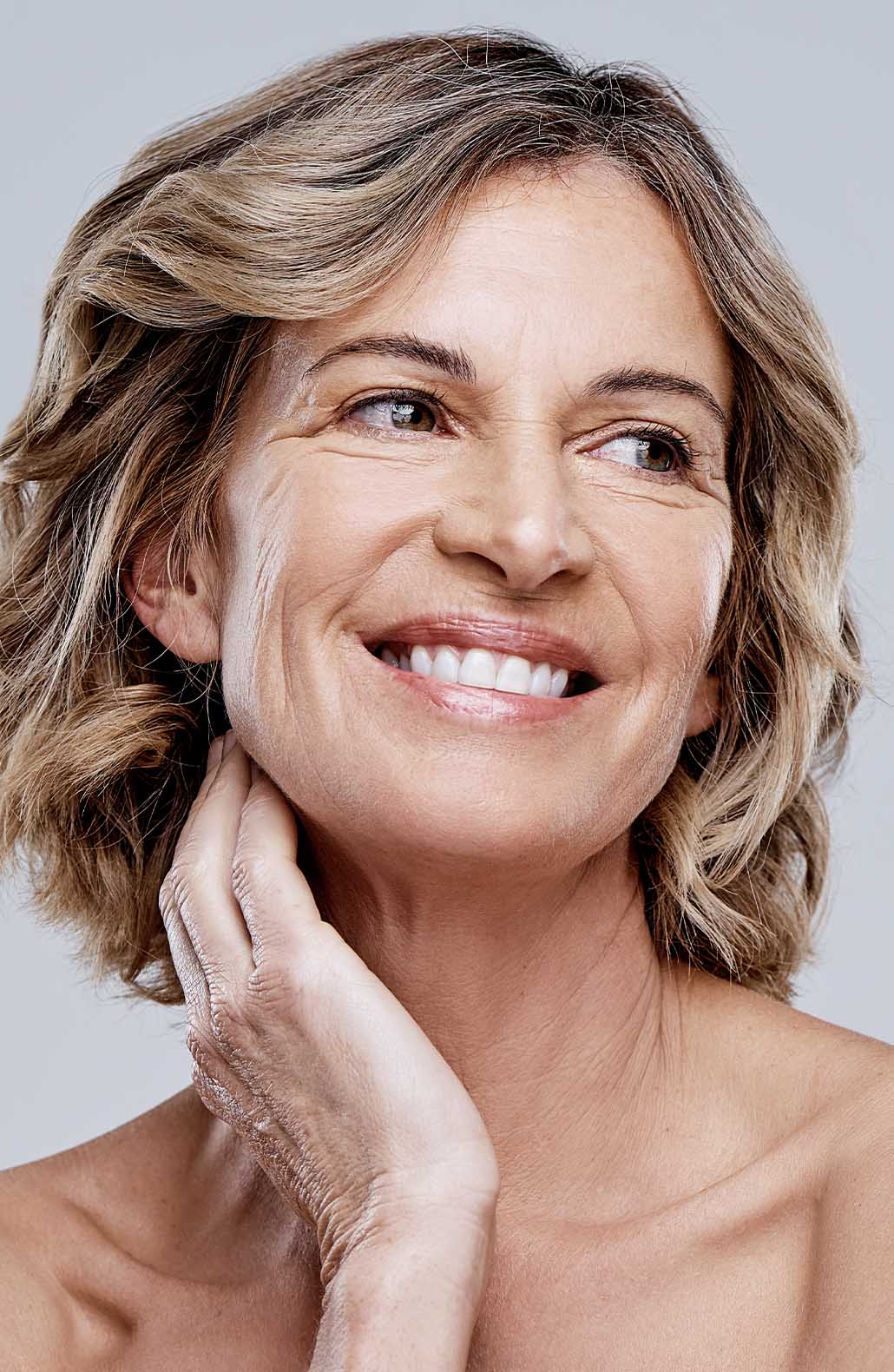 Your Concerns
What are they?
Skin folds and wrinkle lines that run down from the nose, to the corner of the mouth, caused by sunlight exposure, smoking and ageing of the supportive muscles in the facial region.
How do we treat them?
Fillers are injected into the affected area, restoring the natural, youthful look of the face, and softening down the folds and wrinkle lines.
What are they?
Wrinkle lines and skin creases that run from the corner of the mouth down towards the base of the chin, giving the appearance of darkened lines on the lower half of the face.
How do we treat them?
Plumpness and vitality are restored with simple application of fillers to the affected area, bringing back the fullness of the face and diminishing the darkened lines.
What are they?
Caused by smoking and age, these vertical lines appear around the mouth. Despite the name, they will occur in most people over the years, but the onset is faster for those who enjoy tobacco smoke.
How do we treat them?
Application of dermal fillers around the mouth helps soften, diminish, and reduce the overall appearance of smoker's lines.
What are they?
Over time the temples can hollow on either side of the face (between the corner of the eyes and hairline) resulting in a dropped brow and a more gaunt, thin appearance.
How do we treat them?
Fillers are gently applied via local injections to the affected area, increasing facial volume and restoring a fresh and full appearance to your face.
Book Your Free Consultation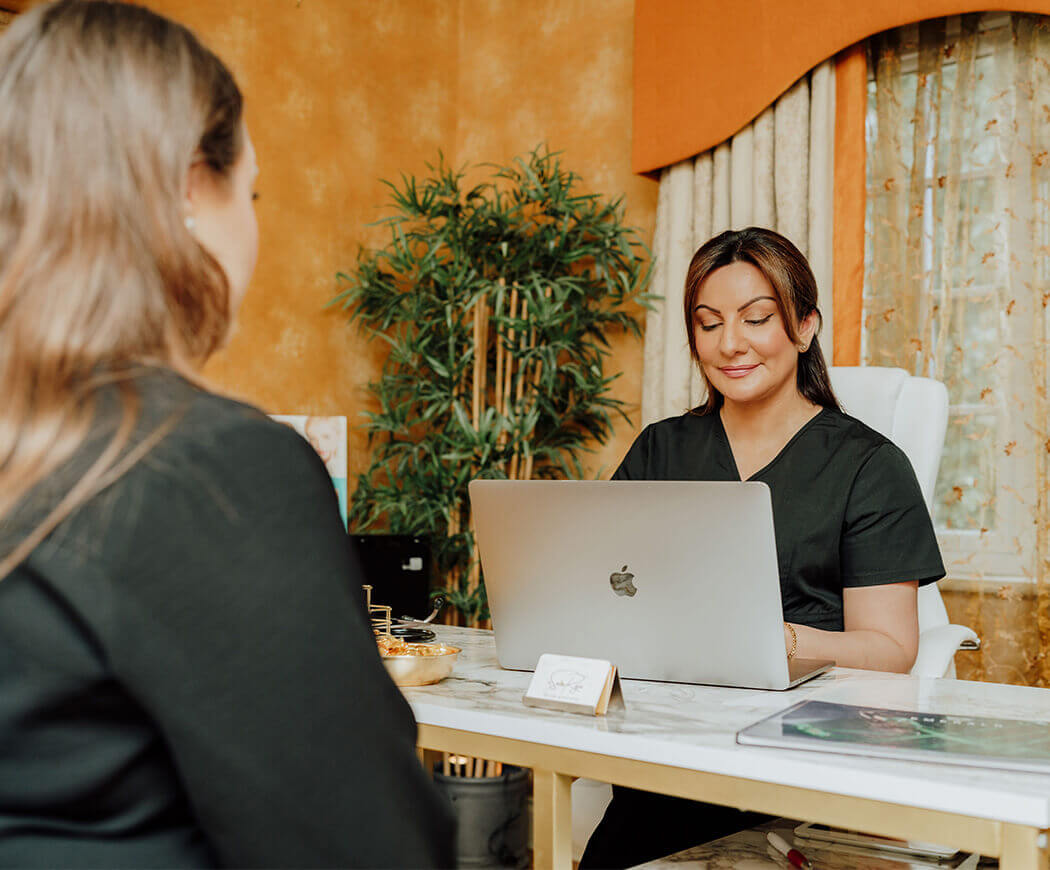 Book Your Appointment
If you'd like to book a consultation for dermal fillers at our Norwich aesthetic clinic or would like to find out more information, please get in touch today.