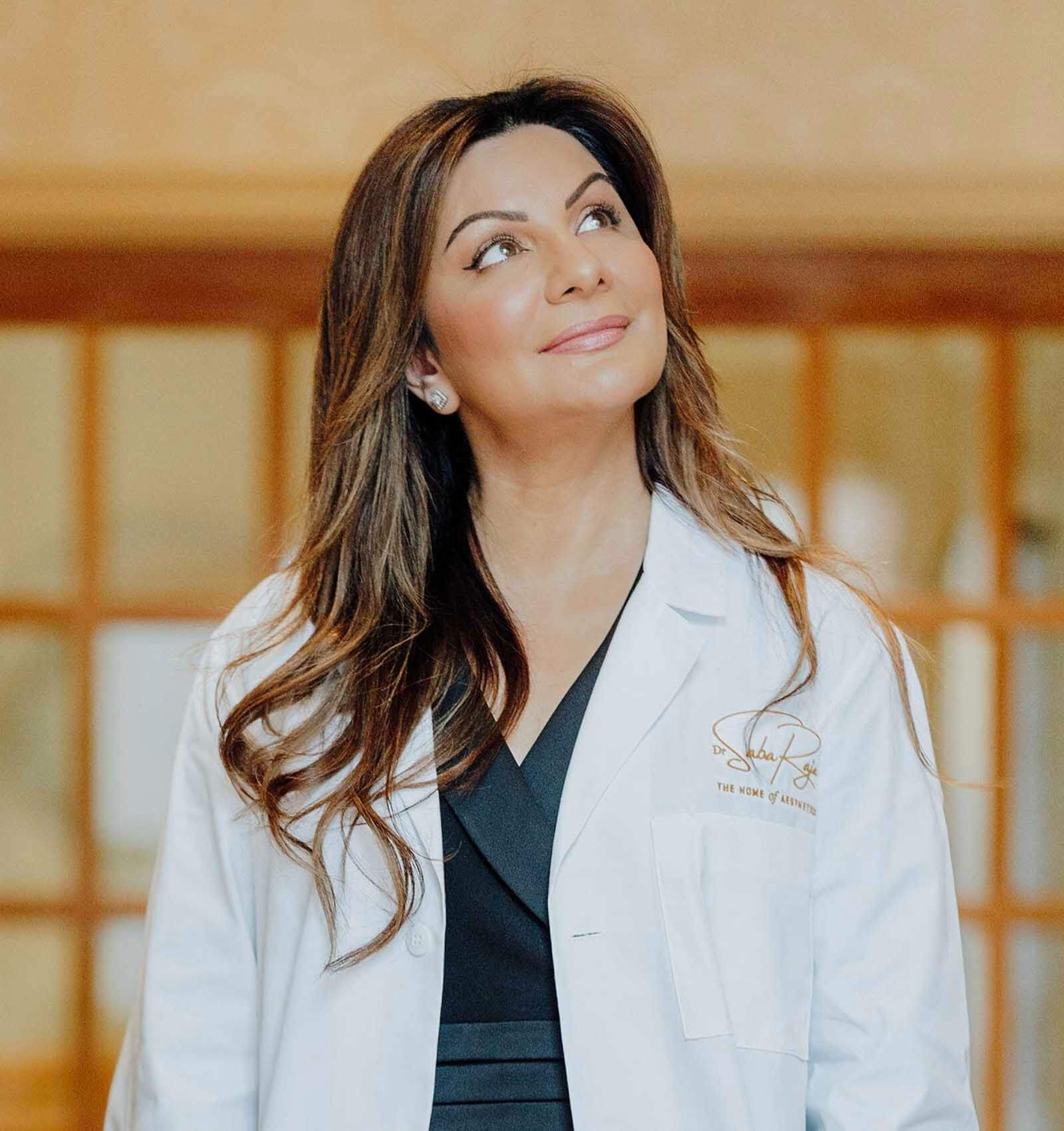 Doctor Led Expertise
A personal female-led aesthetic clinic, combining the ultimate in professional care and comfort.
Our Treatments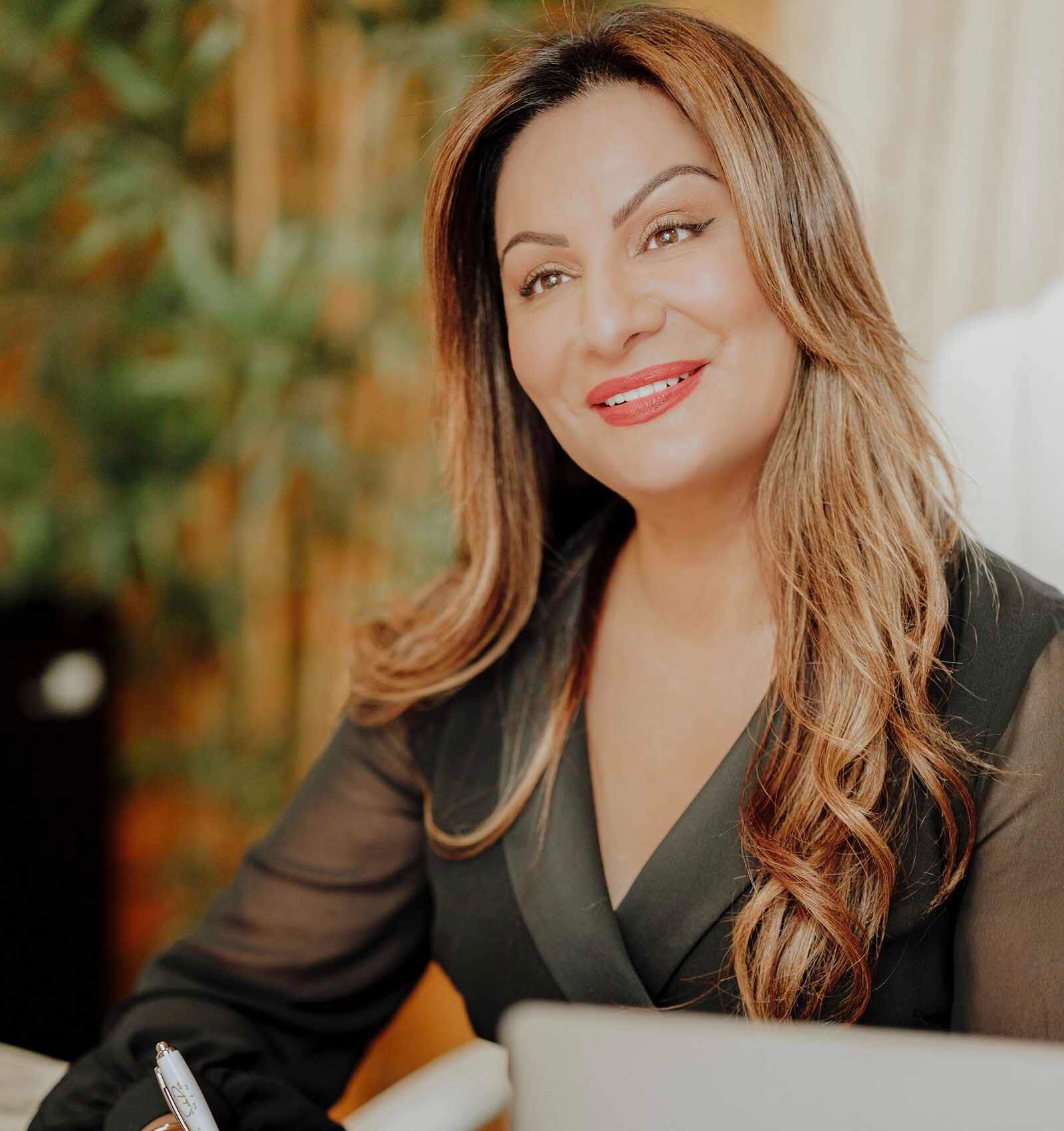 Full Range of Aesthetic Treatments
Her mission is to give her clients the best medical advice possible, together with a service that's based around individualised treatments.
Our Treatments
Welcome
Our friendly aesthetic clinic boasts cutting-edge technology, a wide range of aesthetic treatments, and a highly respected doctor at the centre of it all. Dr Saba Raja offers a warm welcome to all her existing and future patients.
About Dr Saba Raja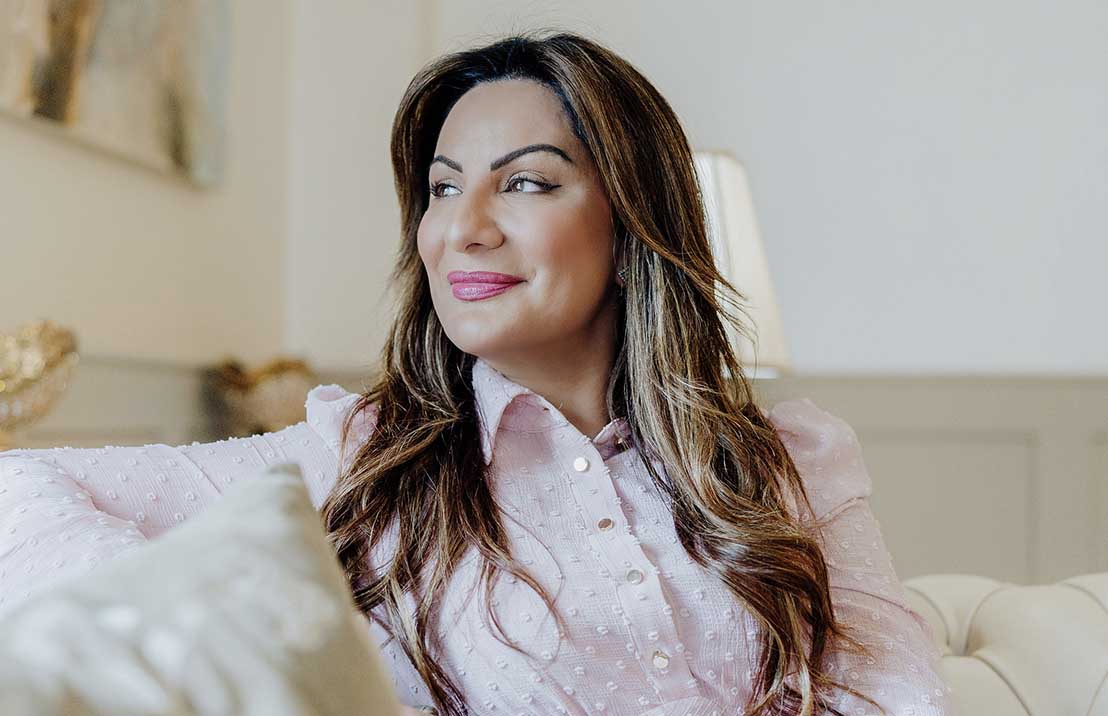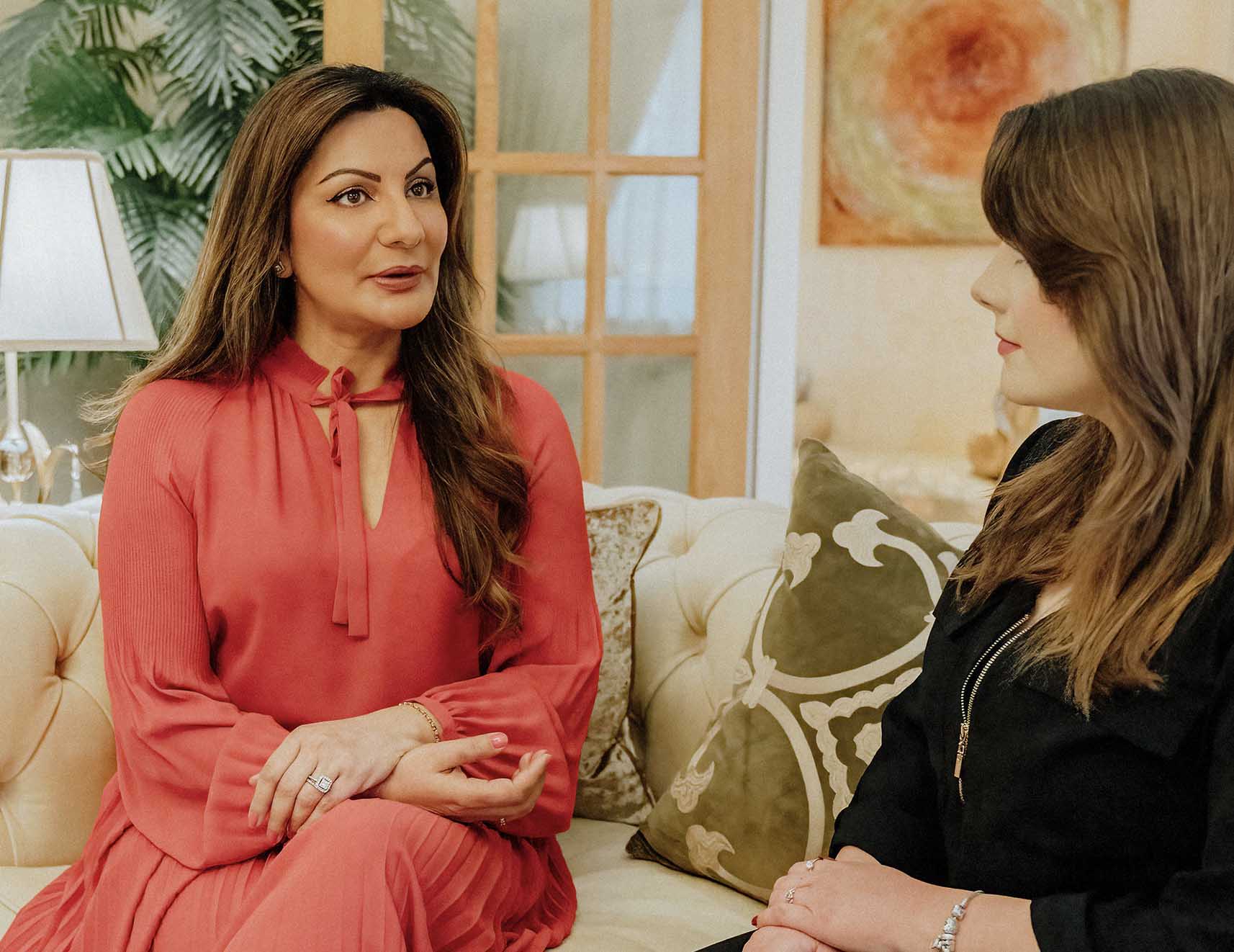 Your Consultation
A medical doctor with years of experience in the aesthetics field, Dr Saba Raja will help you choose the best possible treatment to achieve your cosmetic goals.
Book Consultation
Reviews

Dr Saba Raja is a wonderful practitioner who really puts her clients at ease in a professional yet friendly and warm environment. I was slightly nervous at my first appointment because I'd had a negative experience at a previous city clinic but Saba took the time to talk through the procedure and make sure I was comfortable with everything before starting. The results were fantastic and I managed nearly 6 months until my next appointment for Anti-wrinkle treatment. I cannot recommend Saba highly enough; she will really take care of you. Thank you Saba!
Naomi Kent

I wanted to have my tear troughs filled as they were hollow since I was a teenager and being Indian, I also have dark circles (hyper pigmentation) which made the appearance look worse. It made me look older and tired. As it's a very sensitive area close to my eyes, I wanted to go to a medical professional and Dr Raja was perfect!
Sharon Ollie
Your Questions
There are several non-invasive aesthetic treatments that can help you look less tired and more rejuvenated. Anti-wrinkle treatment can be injected into the facial muscles to smooth out wrinkles and fine lines. Dermal fillers can add volume to areas that have lost elasticity and firmness over time. Micro-needling will stimulate collagen production to improve skin texture and tone, and chemical peels can exfoliate the skin and promote cell turnover. Additionally, laser treatments can target dark circles under the eyes.
Sun damage can manifest itself in a variety of ways, including hyperpigmentation, fine lines, wrinkles, and uneven skin texture. Fortunately, there are several non-invasive aesthetic treatments that can effectively reduce the appearance of sun damage. Laser therapy uses targeted pulses of light to break up pigmented areas and encourage collagen production, chemical peels remove dead skin cells and stimulate cellular turnover, and microneedling can help to reduce the appearance of sun damage by stimulating collagen production and improving skin texture. When you visit us for your consultation, we'll be able to advise you on the best treatment methods, based on the sun damage you have.
Our most popular non-invasive aesthetic treatments can treat fine lines and wrinkles, uneven skin tone, acne scars, enlarged pores, and sagging skin. Microneedling, laser treatment, and chemical peels are highly effective in improving the overall appearance and texture of the skin. They work by stimulating collagen production, reducing hyperpigmentation, and promoting skin cell turnover. To find out if we can help you with the skin issues you're experiencing, please book a consultation with Dr Saba Raja.
At Dr Saba Raja Aesthetic Clinic, our treatments are non-invasive. That means there's no surgery involved. None of our treatments are painful, but we will offer topical numbing cream beforehand for some of them, to minimise any anticipated discomfort.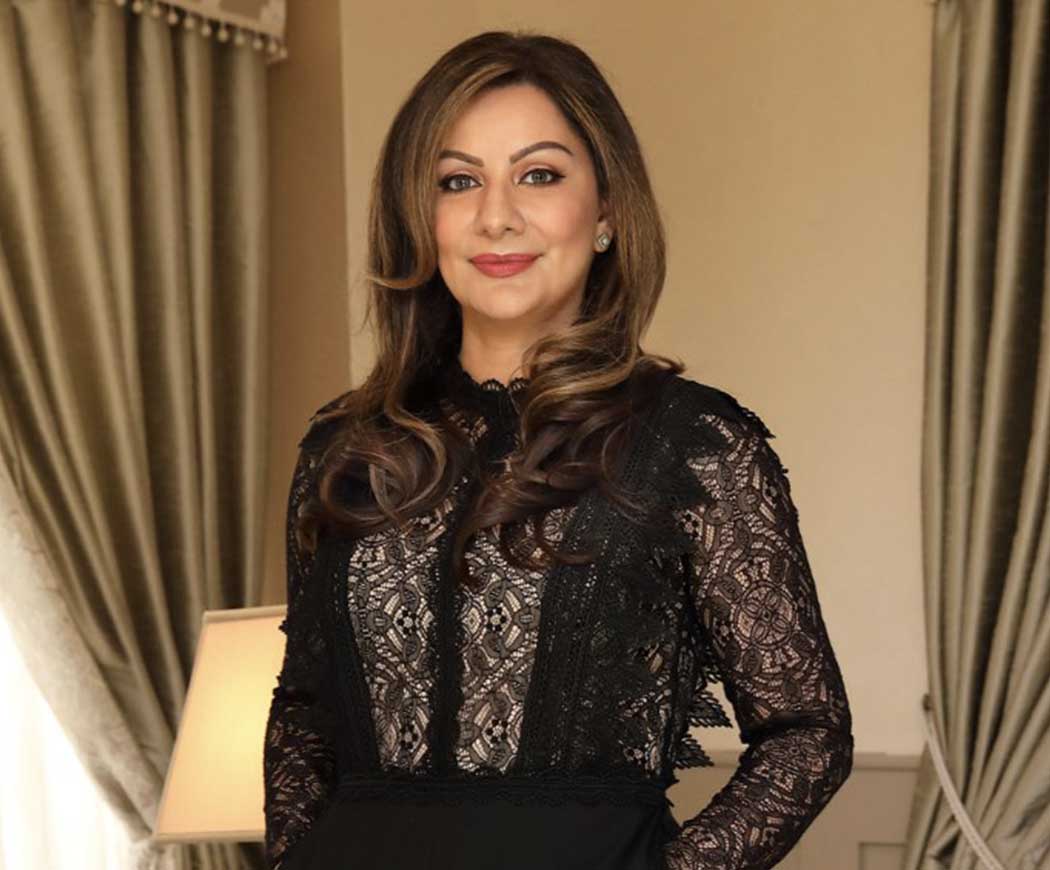 Book Your Appointment
If you want to book a consultation get in touch with Dr Saba Raja in Norwich today!