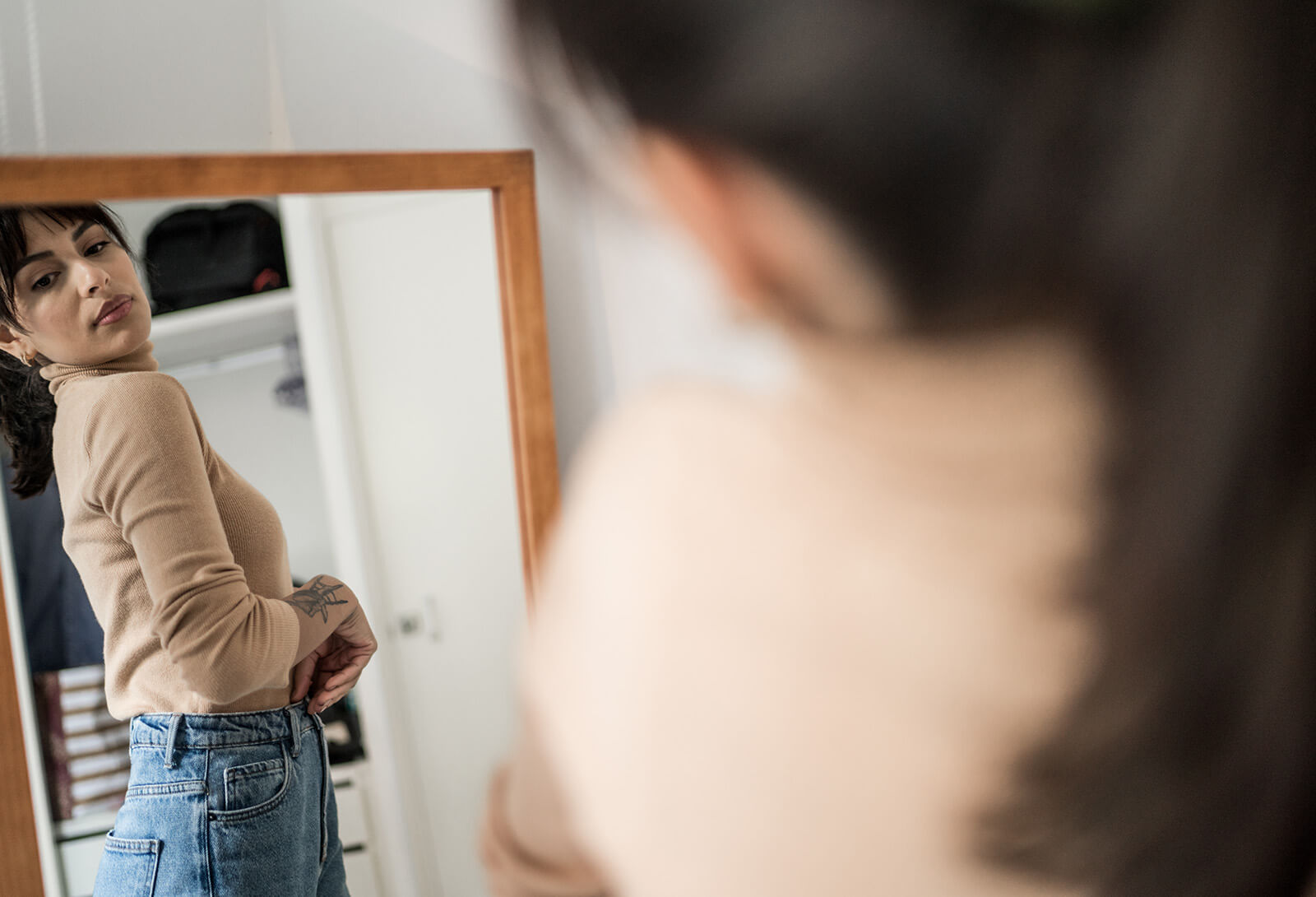 Fat Dissolving Injections (Pluryal®)
Have you ever wanted to get rid of those stubborn pockets of fat that just won't seem to go away, no matter how hard you try? Fat dissolving injections may be the answer. This revolutionary, non-surgical procedure requires only a few simple injections and is virtually pain-free. It can help you achieve the sculpted and toned look that you've always wanted, without the need for surgery or lengthy recovery times. Fat dissolving injections are a safe and effective way to contour your body and reduce fat in the abdomen, thighs, arms and other areas. So say goodbye to those unsightly bulges and hello to a slimmer you!
Book Your Free Consultation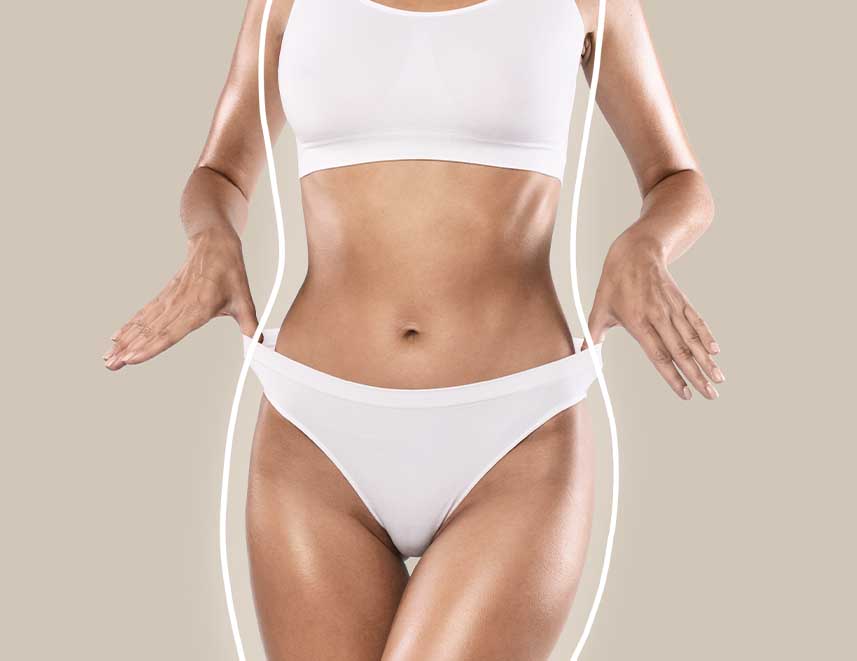 Fat Dissolving Injections (Pluryal®) Treatment
1.

Before Your Consultation

During a pre-treatment consultation for Pluryal fat dissolving injections treatment, you will discuss the areas of concern and the desired results with Dr Saba Raja. Dr Raja will then will examine your skin and assess the level of fat in the targeted area.
Medical history review
Procedure explained in detail
Side effects and down time discussed
Pre-treatment preparation information
Your chance to ask questions
2.

Treatment

Fat dissolving injections treatment is a non-invasive procedure which helps in reducing localised fat accumulation in areas like abdomen, thighs, buttocks, and chin. During the procedure, a series of small injections are made into the area of concern.
Topical anaesthetic cream applied
Fat dissolving injections administered via cannula
Target skin area massage
Medication spreads and is absorbed by the skin
Fat cells begin to break down
3.

Aftercare

After undergoing Pluryal fat dissolving injections, it is important to follow the aftercare advice to ensure optimal results and minimise any potential side effects.
Avoid any strenuous activities or exercises for 24 hours afterwards
Avoid consuming alcohol or blood-thinning medications
Swelling and redness may occur, but this should soon subside
Avoid touching or massaging the treated area
Attend any follow-up appointments
Dr Saba Raja
Dr Raja takes a holistic approach to treatment and patients can expect a thorough consultation and will leave with an effective and proven plan of action to maximise and maintain the effects of their treatment. We also offer a complimentary skin tightening treatment to help maximise results.
About Dr Saba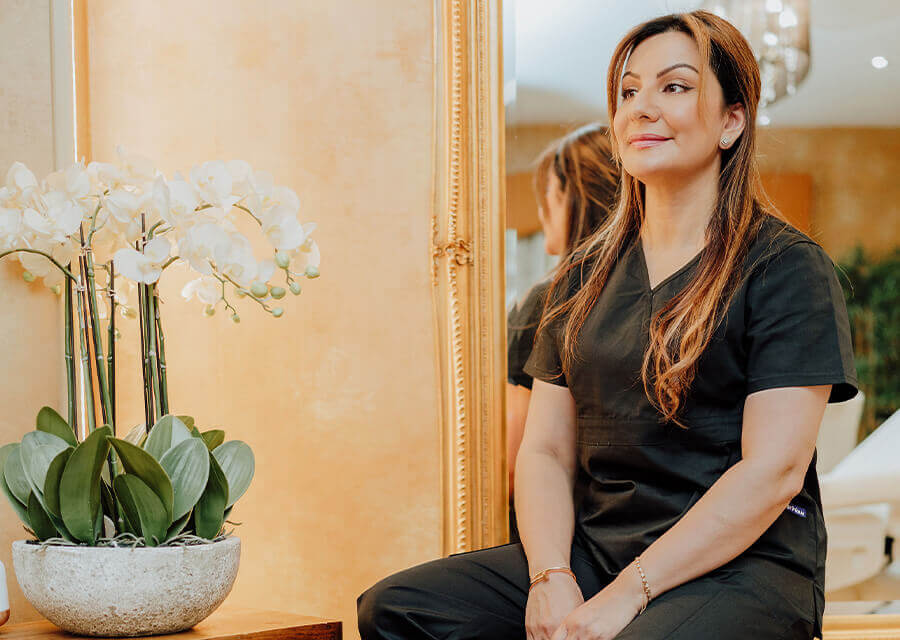 Your Questions
A topical anaesthetic numbing cream will be applied to the skin area that will receive the cannula beforehand. This should help minimise discomfort.
Dr Saba Raja is a highly qualified medical and aesthetics doctor, who is very experienced in administering fat dissolving injections. You'll be in safe hands.
You should see the results of your treatment within a month.
You are likely to need 1-3 treatment sessions. The exact number will be determined when you visit us for your pre-treatment consultation and Dr Saba Raja is able to examine you.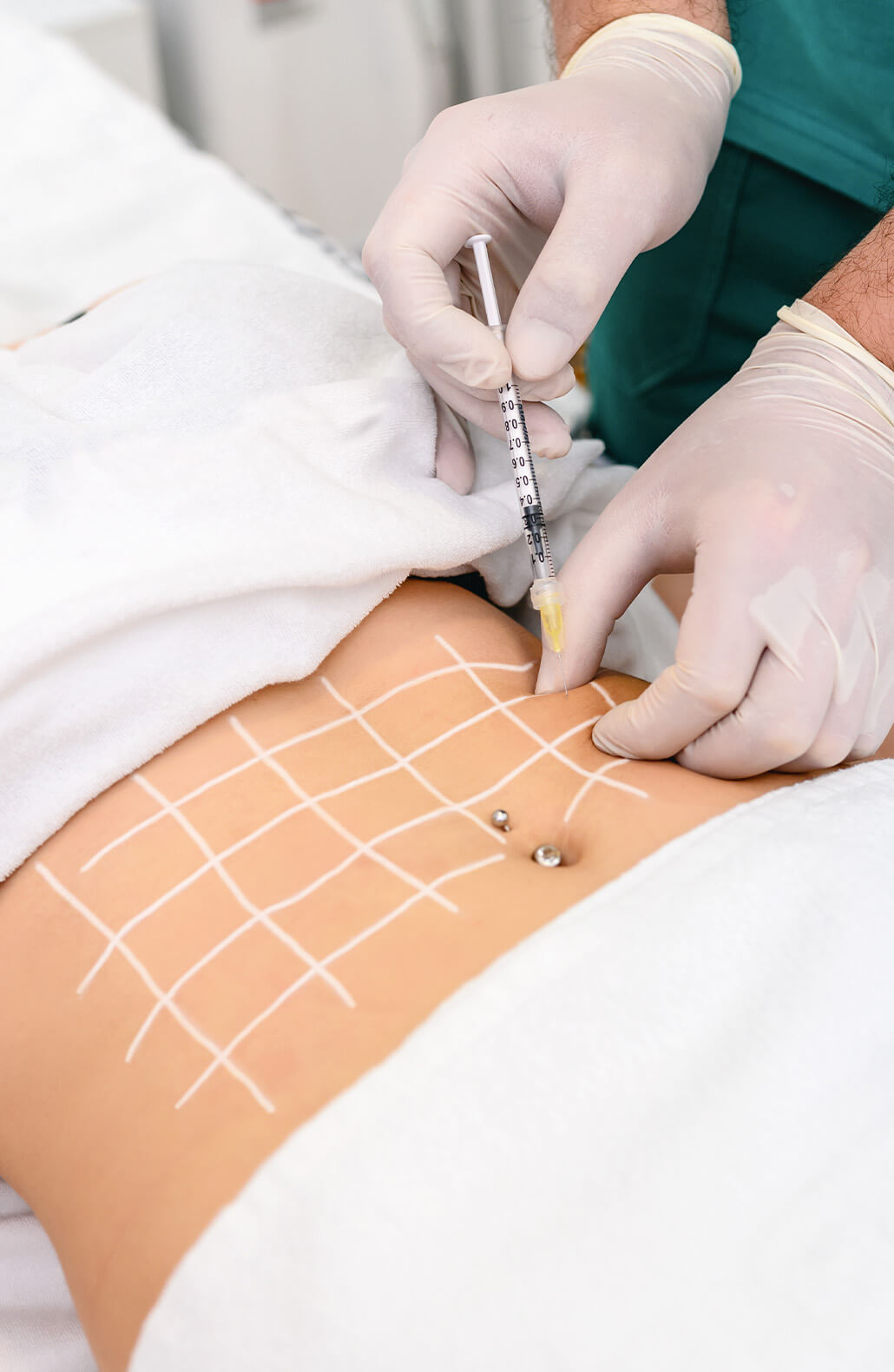 Your Concerns
We offer lipolytic injections for those who want to get rid of their stubborn pockets of fat.
We use a Pluryal's FACECONTOUR product for dissolving fat on the face and neck
We use a Pluryal's BODYCONTOUR product for dissolving fat on the body and BODYFIRM for firming up the tissues after treatment.
Book Your Free Consultation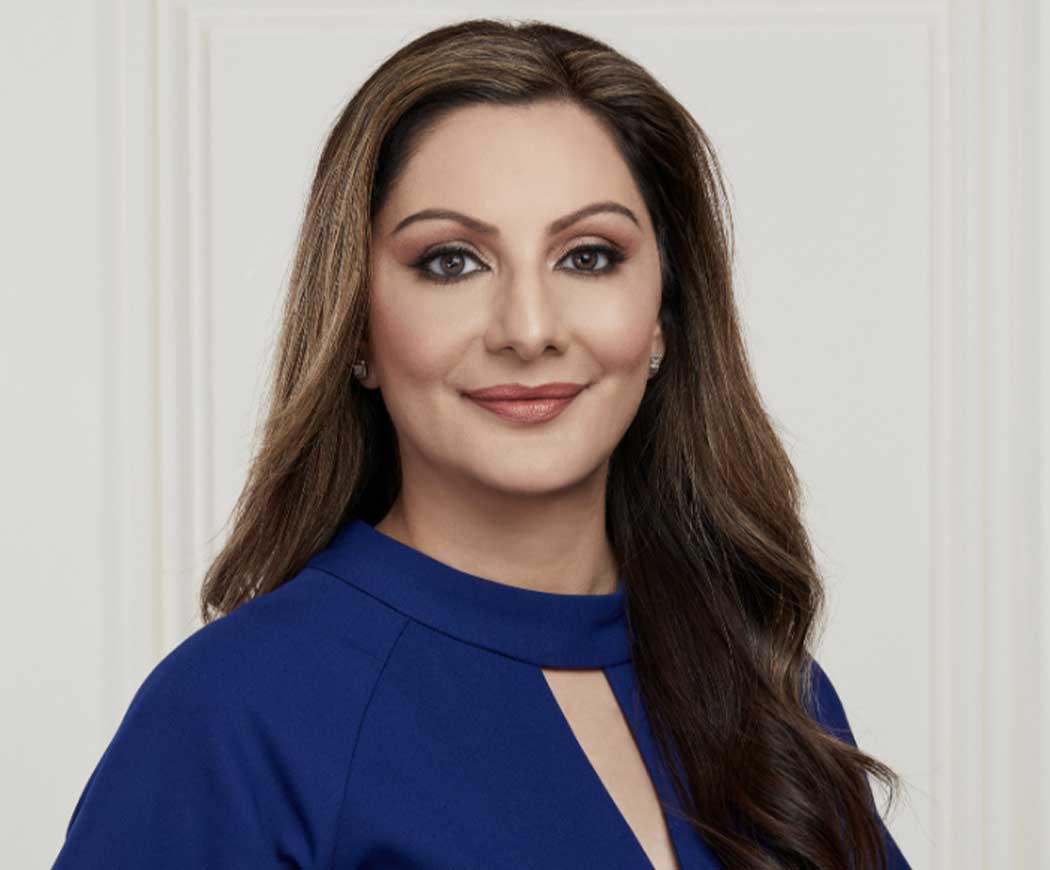 Book Your Appointment
If you want to book a Fat Dissolving Injections consultation get in touch with Dr Saba Raja in Norwich today!