Chemical peels are a type of skin resurfacing treatment that can help rejuvenate and revitalise the skin.
A chemical peel works by exfoliating the top layers of the skin, allowing the deeper, healthier layers of skin to be revealed. By using acids and other chemicals to exfoliate, chemical peels can help reduce the appearance of fine lines and wrinkles, improve skin tone and texture, reduce discolouration, and smooth out rough patches. Chemical peels are a popular and effective skin care solution for people of all ages and skin types, from young adults to seniors. With a variety of different levels of intensity, chemical peels are an excellent way to improve overall skin health and maintain a youthful, glowing complexion.
Book Your Free Consultation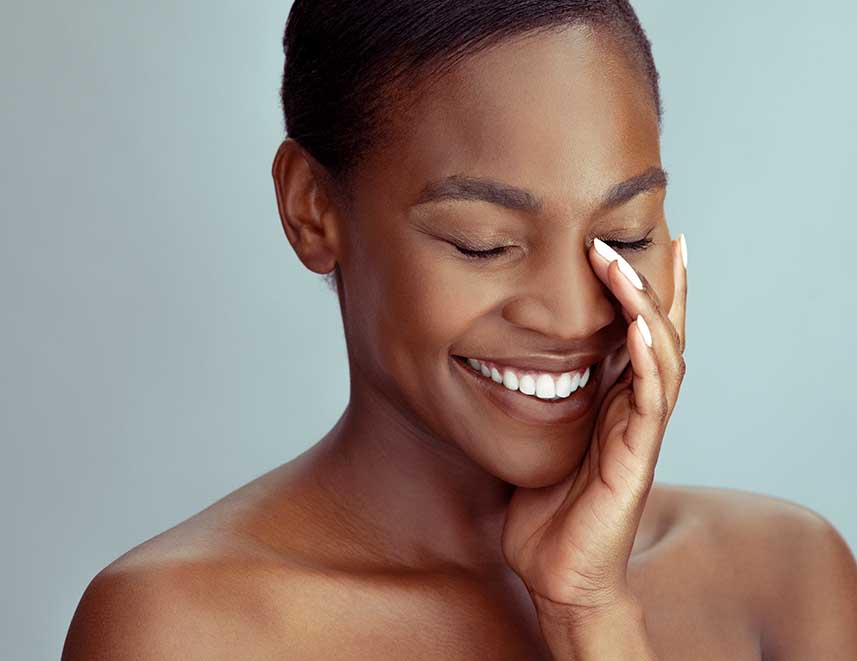 Chemical Peels Treatment
1.

Before Your Consultation

At our first meeting we'll analyse the condition of your skin and chat about the results you wish to accomplish.
Initial consultation and skin assessment
Discuss concerns, medical history, and lifestyle habits
Determine the most suitable peel for your skin type
Explanation of the entire chemical peel process
Discussion of expected results and potential side effects
2.

Treatment

A chemical peel is a cosmetic treatment procedure used to improve the appearance of the skin.
Target skin area prepared
Chemical peel solution applied to the skin
Skin cleansed
Safe and effective procedure
After-care guidance provided
3.

Aftercare

After the treatment, the skin may feel tight, dry, and a bit like sunburn. To reduce discomfort and help the skin heal, as well as achieve the best possible results, it's important to listen to the after-care advice provided by Dr Saba Raja.
Protect the skin from the sun.
Apply a gentle moisturiser
Avoid activities that cause sweating
Avoid using products that contain glycolic acid or retinal for one week
Get in touch if you have any concerns
Dr Saba Raja
Dr. Saba Raja is a skilled medical professional who has been working in facial aesthetics for many years. She is highly experienced in delivering first class chemical peels of varying strengths to combat a number of skin issues.
About Dr Saba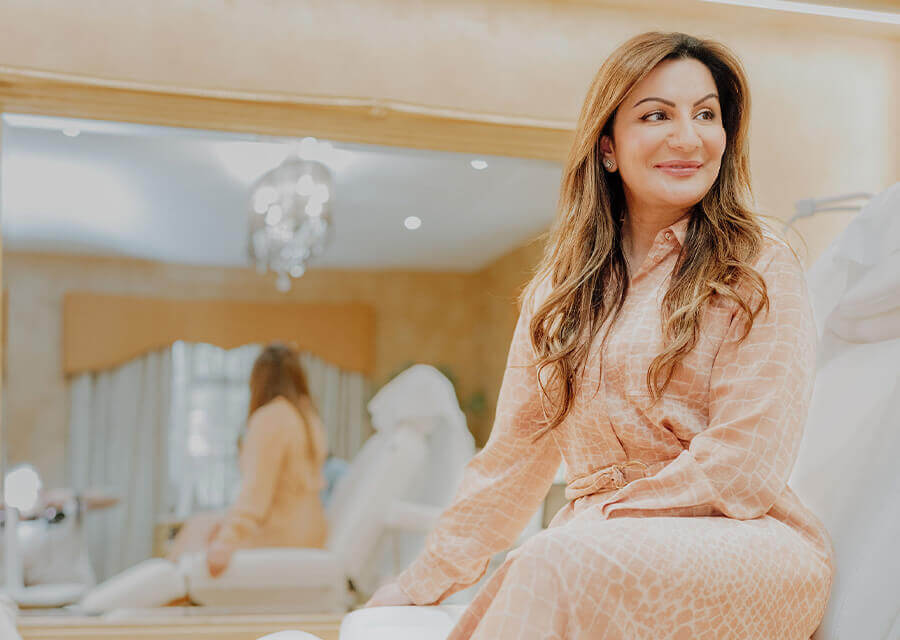 Your Questions
We offer superficial peels, medium depth peels, and ZO Skin Health peels. To find the right peel for you; to help you achieve your aesthetic goals, we'd like to invite you to a consultation. Once Dr Raja has an idea of the skin issues that are troubling you, she will be in a better position to make a peel recommendation.
Chemical peels can be used to help skin brightening , acne , pigmentation , ageing, and targeting fine lines and wrinkles.
There's no downtime involved with superficial peels, but we do recommend you allow for 2-3 days downtime with a medium depth peel.
Superficial peel results can be seen immediately, while medium depth peels need 2-3 sessions before your optimal results will be visible.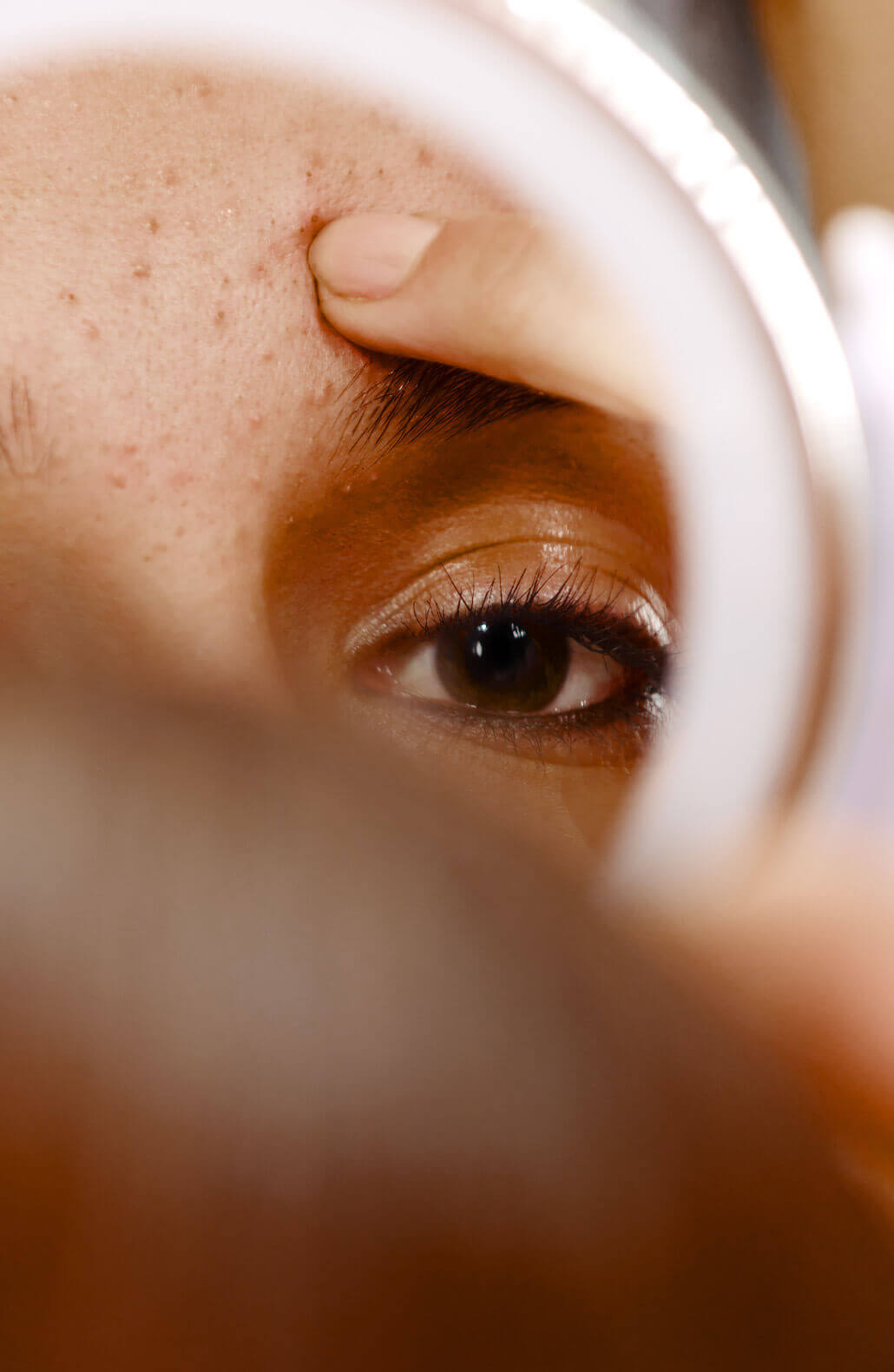 Your Concerns
Revitalise dull skin with a superficial peel that will give you a rejuvenating glow.
Remove deep wrinkles, age spots, and sun damage with a medium strength peel.
Melasma, sun damage, and hyperpigmentation problems can all be addressed via chemical peels.
Clear up acne and achieve brighter, smoother skin, with peel ingredients that are designed to combat spots.
Book Your Free Consultation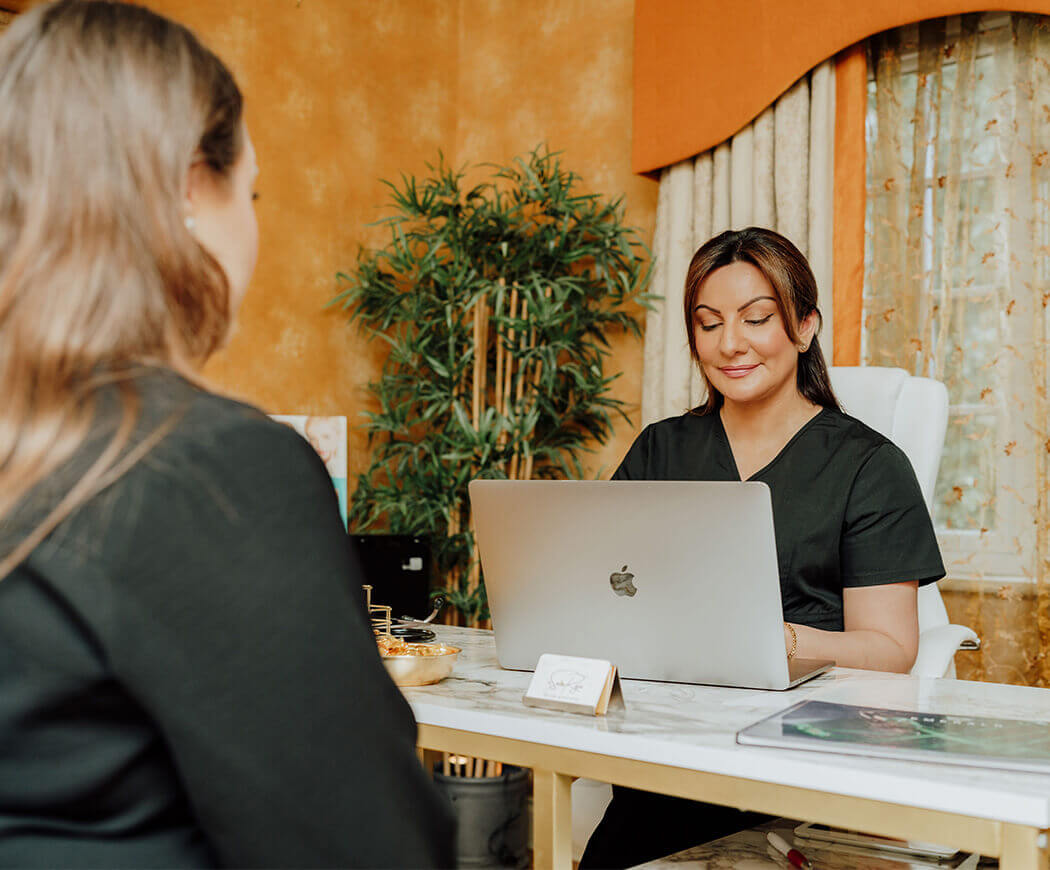 Book Your Appointment
To find out more about the various chemical peels we offer, and how they could each enhance your skin, please book a consultation with Dr Raja.