Laser scar removal is a revolutionary treatment for people who want to get rid of unsightly scars. It is a non-invasive procedure that utilises sophisticated laser technology to break down scar tissue and stimulate the body's natural healing process.
This treatment can significantly reduce the appearance of scars and helps improve confidence and self-esteem. Laser scar removal is a safe, quick, and effective way to reduce the appearance of scars from acne, burns, surgeries, and other injuries. It can also be used to treat hyperpigmented skin, stretch marks, and other skin imperfections. Laser scar removal can be used on all skin types and is a great option for people who want to improve their appearance without the need for surgery.
Book Your Free Consultation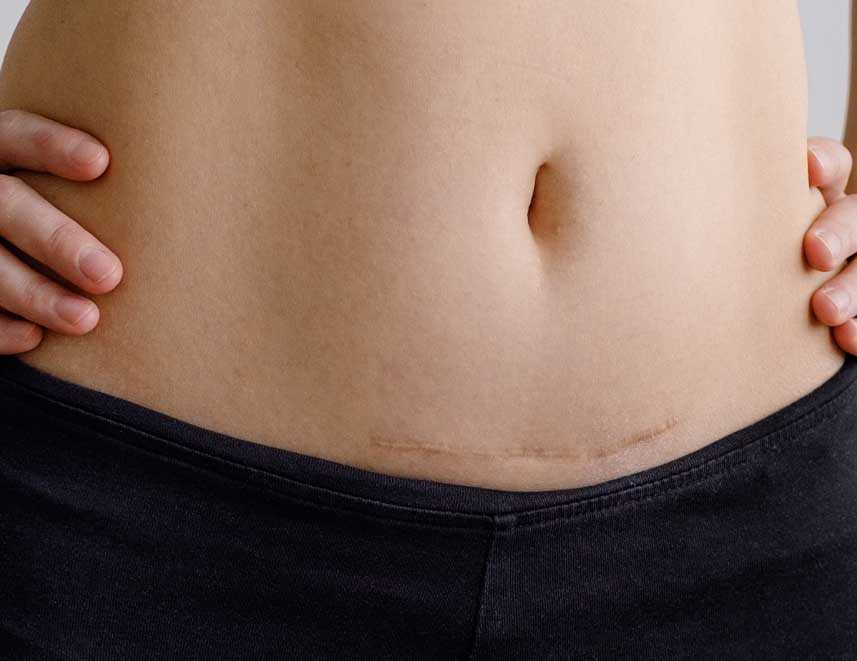 Laser Scar Removal Treatment
1.

Before Your Consultation

Before undergoing laser scar removal treatment, a pre-treatment consultation with Dr Saba Raja is essential.
Assess your scar
Determine that laser treatment is the most suitable option
Discussion of medical history and current medications
The process of laser scar removal explained
Laser scar removal Q &A
2.

Treatment

This procedure is a non-invasive cosmetic treatment used to reduce the appearance of scars on the skin.
Targeted skin prepared
Topical anaesthetic provided
Scar tissue targeted with a laser light
Handheld laser device
Mild redness, swelling and bruising, which soon subsides
3.

Aftercare

After-care advice for laser scar removal treatment should be taken seriously.
Keep the treated area clean and dry
Avoid scratching or excessive rubbing
Use sunscreen with minimum 30 SPF
Avoid harsh skincare products
Avoid picking any scabs that may form
Dr Saba Raja
Dr Saba Raja has been removing scars via safe and effective laser treatment for many years. She is a highly trained and experienced medical doctor who is respected in the aesthetics field.
About Dr Saba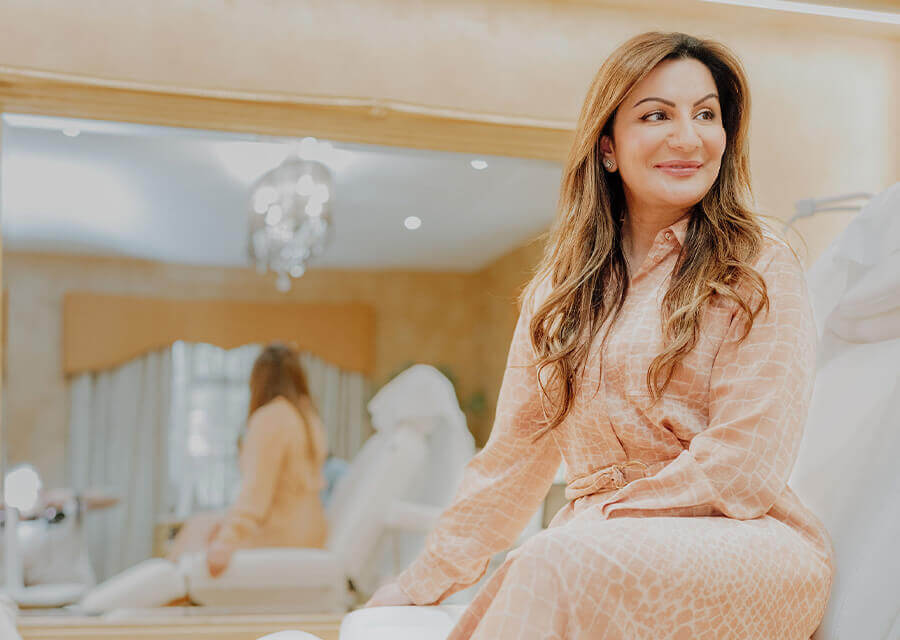 Your Questions
As long as you follow all post-procedure care instructions to ensure proper healing, this is a very safe procedure.
While some patients may experience mild discomfort during the procedure, it is generally well-tolerated and considered to be a relatively painless process. Additionally, most laser scar removal treatments involve the use of numbing cream to help minimise any discomfort.
The number of sessions you'll need will be determined when you visit Dr Saba Raja for your consultation, and your treatment plan is drawn up.
Other scar removal options include microneedling and chemical peels. You'll have the opportunity to discuss the best scar removal method with Dr Saba Raja when you meet her for your consultation. She will have a better idea of the best course of action for you once she has examined your scar.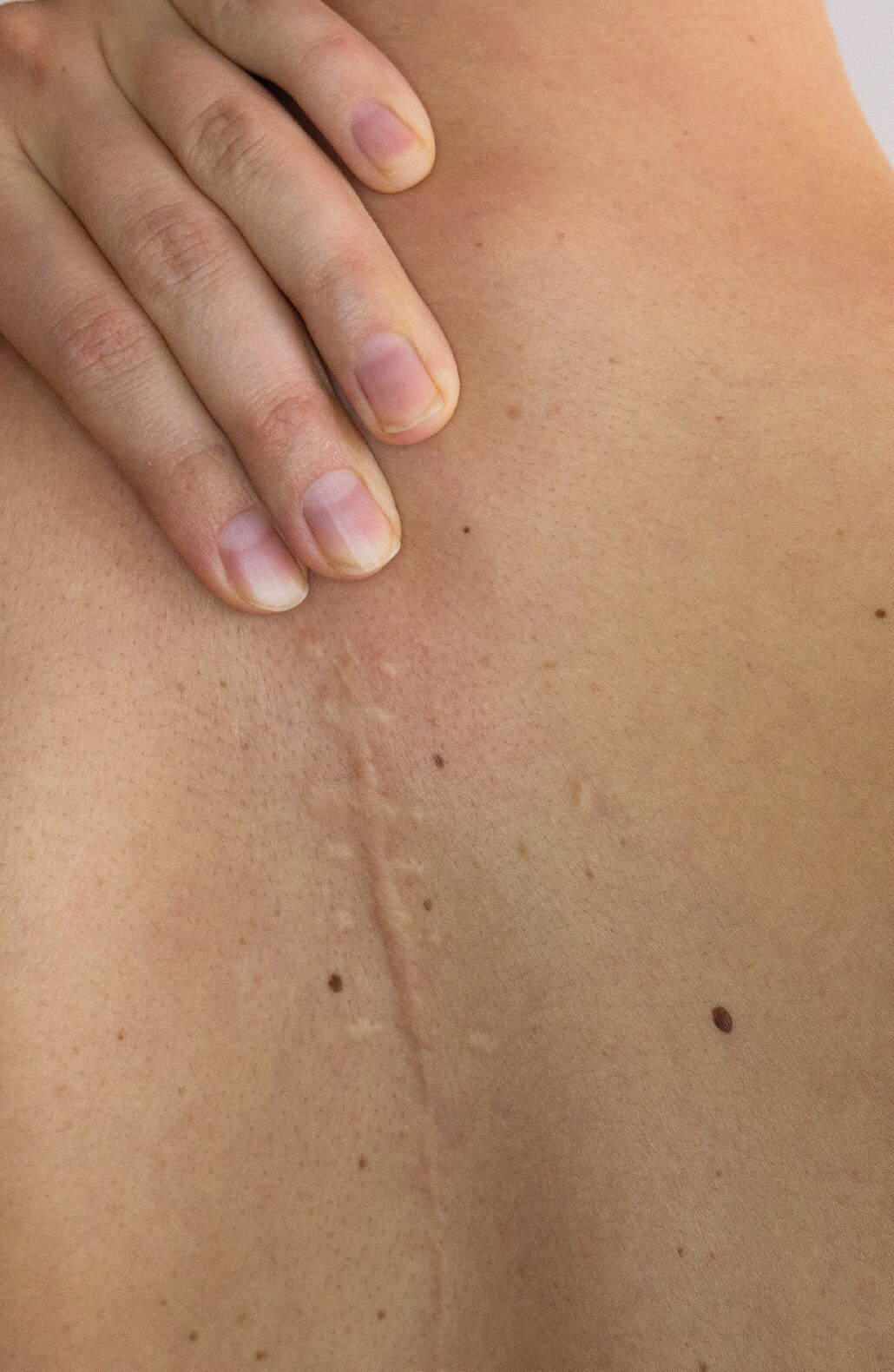 Your Concerns
Scars on your face can be dealt with sensitively without damaging any surrounding skin cells.
Remove prominent scars on your arms and legs in time for Summer.
We'll apply laser therapy to chest scars to reduce and remove them.
Remove unsightly scars from your back.
Book Your Free Consultation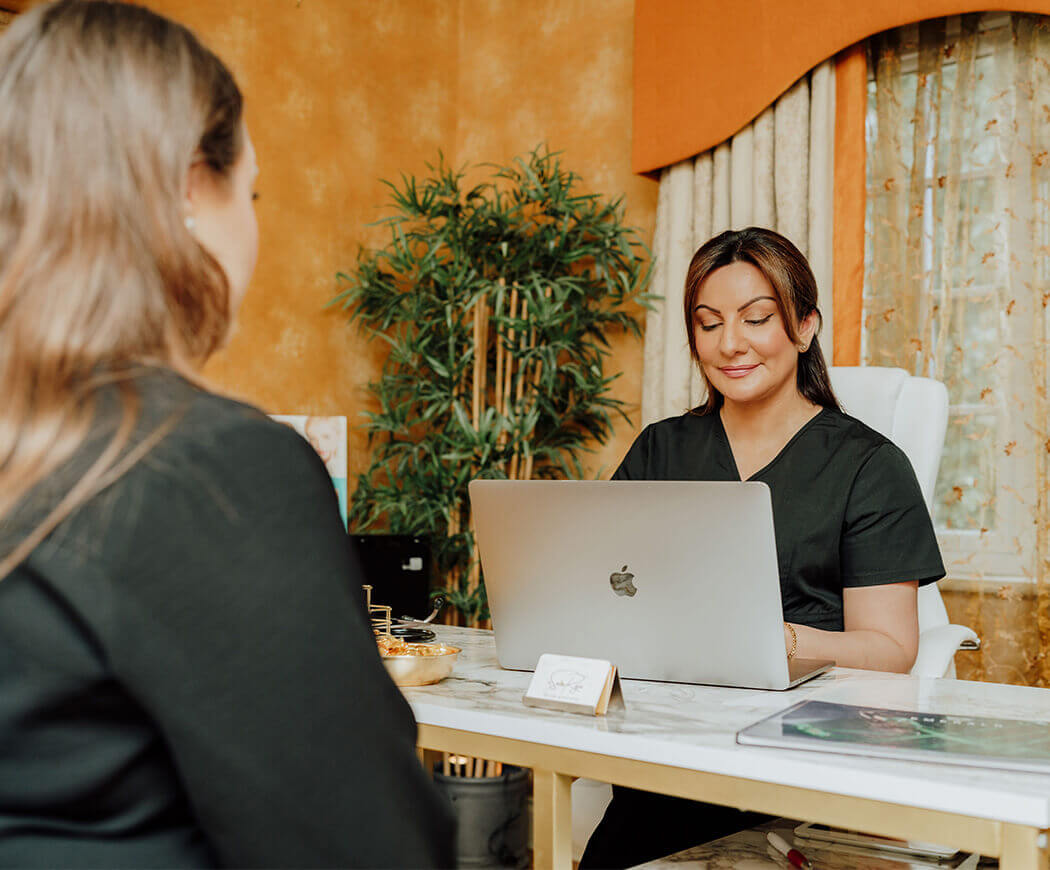 Book Your Appointment
If you feel it's time to finally get rid of that unsightly scar that has been bothering you, please get in touch to book your first consultation with Dr Saba Raja.