Stretch marks can be a source of embarrassment for many people, but it's important to remember that they are completely normal and very easy to remove.
Although these marks can appear on anyone, regardless of gender or age, stretch marks are most common in women who are pregnant, or have recently gone through a significant weight gain or loss. Fortunately, there are a variety of treatments available to help reduce or remove stretch marks. From topical creams and gels, to laser treatments, there are several ways to restore your skin's natural appearance.
Book Your Free Consultation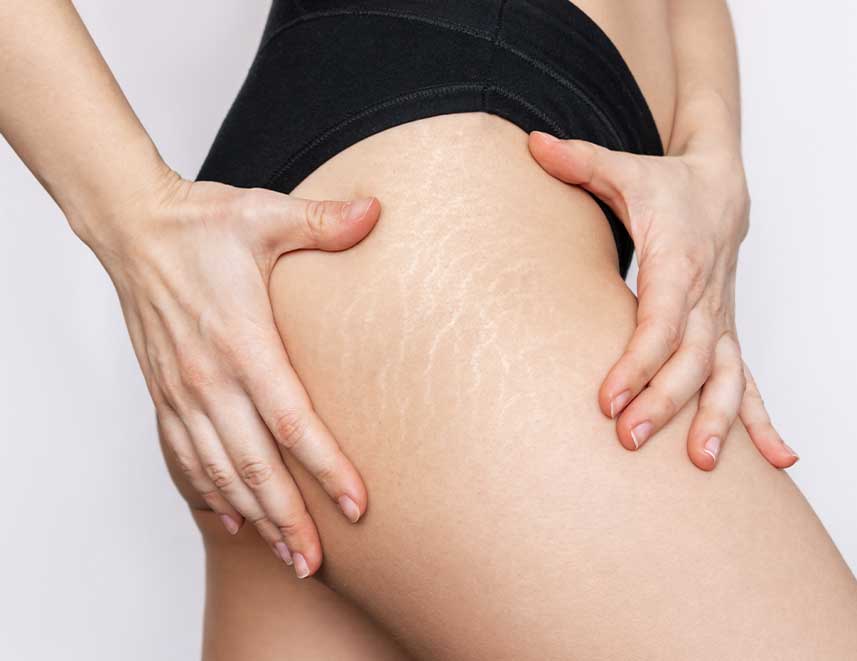 Stretch Marks Removal Treatment
1.

Before Your Consultation

A pre-treatment consultation is an essential step for anyone considering stretch marks removal treatment.
Discuss concerns, medical history, and expectations
Examine the affected areas
Determine the best course of action
Explain the procedure and any preparation
Questions to be answered for a thorough understanding
2.

Treatment

The treatment options available to remove stretch marks include mesotherapy, microneedling, and laser cutera. It's during your consultation that Dr Saba Raja will determine the best one for you.
You'll be welcomed to the clinic in Norwich
Target skin area cleansed and prepared
Your treatment will be administered
Full aftercare guidance given
Safe, effective, confidential treatment
3.

Aftercare

For optimal long-lasting results, please carefully follow the aftercare guidance you're given.
Side effects addressed
Any inflammation reduced
Avoid heat and excess sweating
Use sunscreen to avoid sun exposure
Get in touch if anything concerns you
Dr Saba Raja
Dr Saba Raja is a highly experienced medical doctor who has been removing stretch marks using various different treatment methods for many years.
About Dr Saba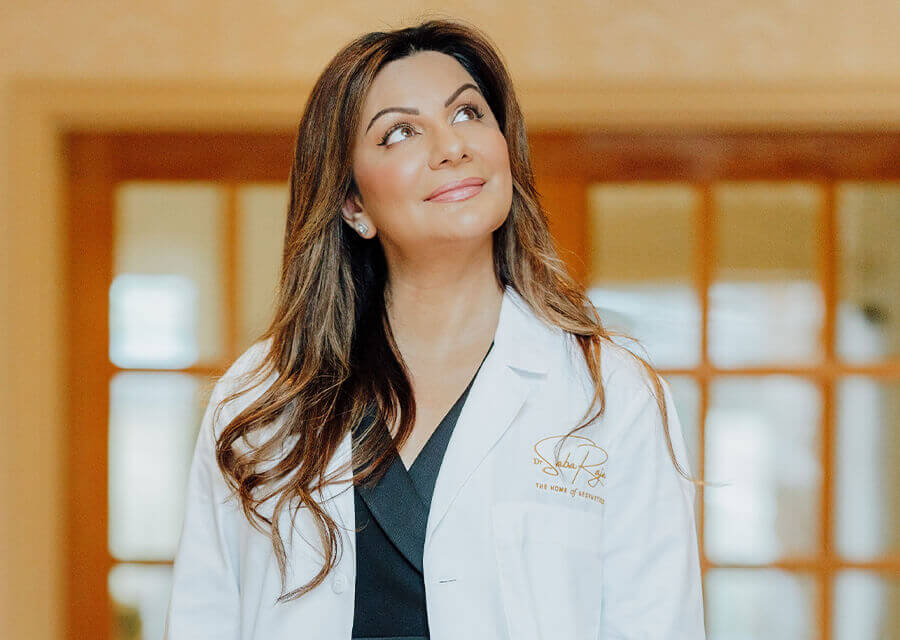 Your Questions
The mesotherapy injections are tailored to the patient's specific needs and aims to stimulate collagen and elastin production, improve circulation, and tighten the skin. During the treatment, a series of tiny injections are made into the affected area, and the meso-cocktail is delivered directly into the dermis, where it works to repair and rejuvenate the skin. The treatment is typically performed over several sessions, with the number of sessions and the frequency of treatments depending on the severity of the stretch marks, and the patient's individual response to the treatment.
The procedure involves using a device with fine needles to create tiny punctures in the skin. While the idea of needles may sound daunting, the procedure is generally well-tolerated and most people experience minimal discomfort. To minimise any discomfort, a numbing cream may be applied to the skin prior to the treatment.
Laser therapy has long been used as an effective treatment for a variety of skin conditions, including the treatment of stretch marks. This non-invasive procedure involves the use of a high-energy laser beam to break down the scar tissue that causes stretch marks, essentially encouraging new collagen production and skin cell rejuvenation. Whether or not this is your best stretch mark removal method will be discussed in your consultation with Dr Saba Raja.
All of our treatments are non-invasive and delivered by an experienced medical doctor who is a leader in her field. If you are considering having treatment for your stretch marks, make sure you go to a practitioner who is at least as experienced as Dr Saba Raja to enjoy safe and optimal results.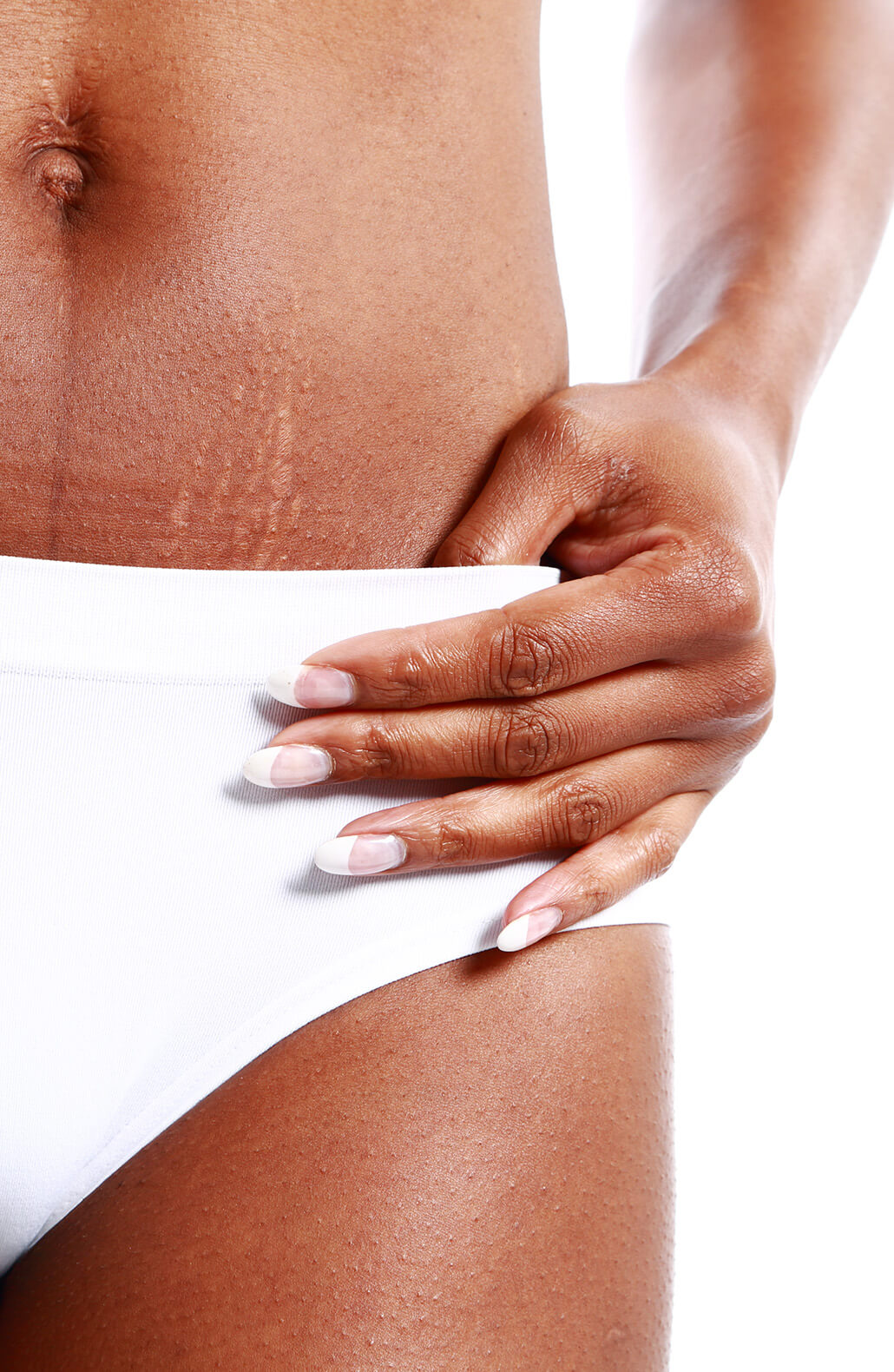 Your Concerns
Common during pregnancy, stretch marks on the stomach can be removed once you have finished breastfeeding.
Remove red and silver stretch marks from the leg and hip areas.
Get your arms ready for your summer t-shirts by smoothing over unsightly stretch marks.
Stretch marks can be removed from the chest and breasts safely and efficiently.
Book Your Free Consultation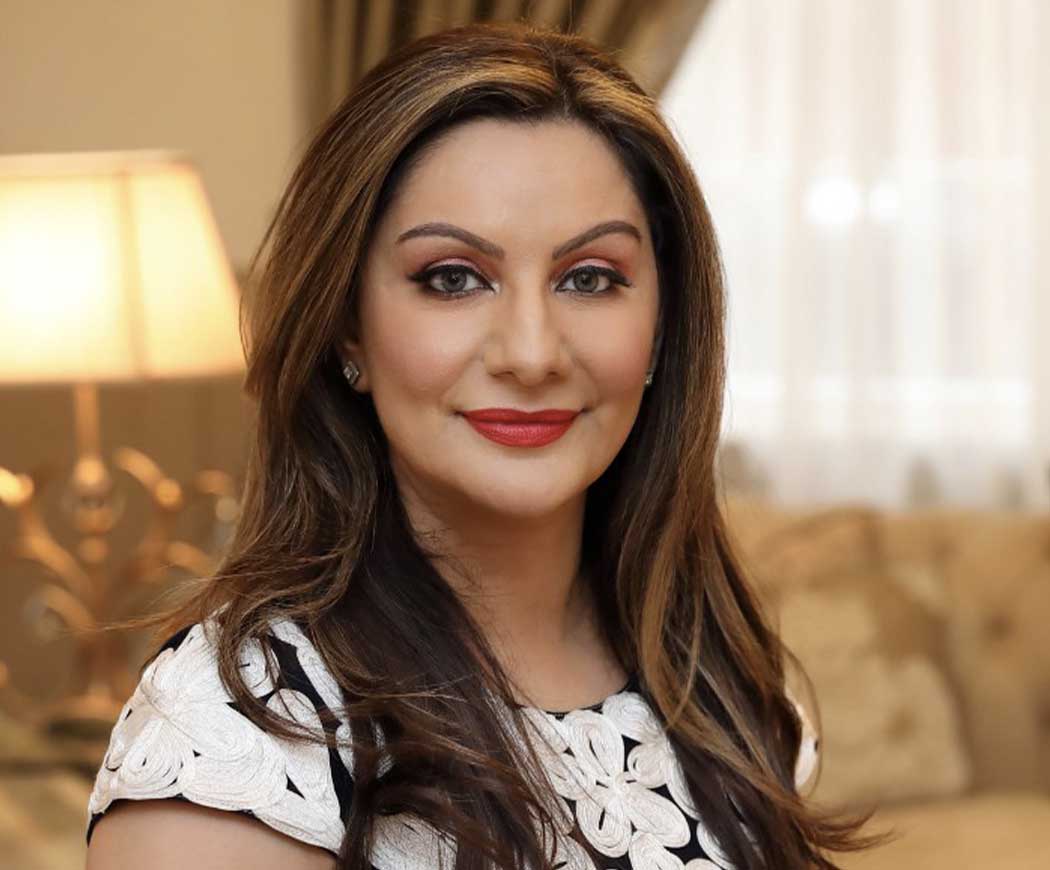 Book Your Appointment
You don't have to live with your stretch marks any longer. Book a consultation with Dr Raja today and find out how they can best be removed.